The Port Authority actively participates in numerous R & D projects in the field of sustainability, environmental improvement and protection. 
 In recent years, the following projects stand out:
Current projects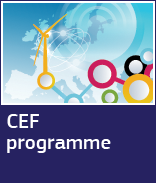 The main objective of this project is the elaboration of a feasibility study regarding the development of an LNG supply infrastructure in the Port of Vigo (to build an innovative storage and supply unit). This study will result in the conceptual and innovative design of a floating unit for the supply and storage of marine fuels (mainly LNG), which should also be able to supply electricity and heat to ships.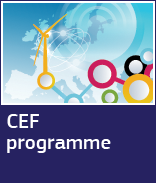 The main objective of this project is reducing atmospheric emissions derived from port activities with a system of supplying electric power to ships by using an engine that uses Liquefied Natural Gas fuel.
Proyectos destacados ya finalizados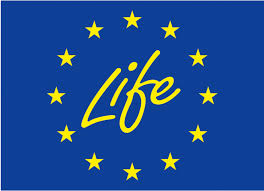 Proyecto de investigación financiado a través del programa LIFE de la Unión Europea que continua con las directrices del proyecto Be-Fair y que tiene como fin el desarrollo de la pesca sostenible, dirigido a la minimización de descartes pesqueros y a su aprovechamiento posterior.
Proyecto 3r Fish – Pescal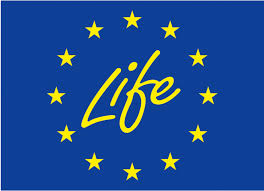 Proyectos encaminados al reciclaje de residuos procedentes de la actividad pesquera eliminándolos de los fondos marinos.  
Este proyecto nace con el objetivo de fomentar la utilización de gas licuado para la producción de energía eléctrica, agua caliente y fría (tri-generación) destinado al suministro a buques en puerto, todo ello a través de equipos instalados en contenedores, que pueden ser desplazados a los puntos concretos del muelle en donde existe la demanda.
Como resultado del proyecto se ha construido un prototipo denominado "GPEC", que está instalado en un contenedor ISO de 40 pies y dotado de un sistema informático de control y monitorización.
El objetivo general de este proyecto es el de lograr un transporte sostenible y contribuir, al mismo tiempo, a establecer sinergias de cohesión entre las regiones centrales y periféricas de la Unión Europea, con el fin de crear un espacio europeo de transporte marítimo sin barreras. Por otra parte, el proyecto ha incorporado el estudio de la viabilidad del uso de combustibles alternativos como el GNL o de otros sistemas de bajo contenido de azufre en las Autopistas del Mar Atlánticas, así como el uso de energía eléctrica generada en el propio puerto durante la estancia del buque.

BLUE GROWTH desarrollado por el Puerto de Vigo en consorcio con la Xunta de Galicia a través de la Consellería do Mar y la Consellería de Industria, la Agencia Gallega de Innovación, el Campus do Mar, Zona Franca y Puertos del Estado, es la aplicación en Vigo de una estrategia de economía azul lleva operativa 3 años en Europa, experimentándose su implantación en la práctica, lo que ha permitido comprobar su ventajas e inconvenientes dentro del Plan de Acción del Atlántico.
Para más información:  www.bluegrowthvigo.eu