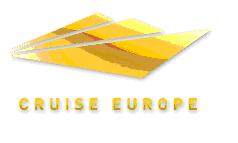 Cruise EUROPE is the association of the ports of northern and western Europe (Atlantic and Baltic), formed in 1993 with the aim of promoting Atlantic cruise market, promoting the common interests of the ports associated and representing the cruise industry in European and international organizations.
The scope of Cruise Europe extends to four geographical areas of northern and western Europe (the Baltic, Britain and Ireland, Norway, Iceland and the Faroe Islands and the European West Coast), in order to promote the efficient marketing of these areas as a major cruise destination, forming a common front against the current strength of Mediterranean destinations.
The Association now comprises over 100 European ports.
Cruise Europe promotes a variety of business strategies in order to increase the competitiveness of the ports associated with the operators of the sector. These actions include from the collection and exchange of information about the ports associated, to active participation of the Association in all forums and institutions related to the cruise industry. In this sense, Cruise Europe boasts a dynamic presence in the most important trade events in the sector, such as Seatrade Europe and Seatrade MED at European level, and Seatrade Cruise Global, internationally.