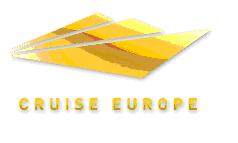 Cruise EUROPE is the association of the ports of northern and western Europe (Atlantic and Baltic), formed in 1993 with the aim of promoting Atlantic cruise market, promoting the common interests of the ports associated and representing the cruise industry in European and international organizations.
The scope of Cruise Europe extends to four geographical areas of northern and western Europe (the Baltic, Britain and Ireland, Norway, Iceland and the Faroe Islands and the European West Coast), in order to promote the efficient marketing of these areas as a major cruise destination, forming a common front against the current strength of Mediterranean destinations.
The Association now comprises over 100 European ports.
Cruise Europe promotes a variety of business strategies in order to increase the competitiveness of the ports associated with the operators of the sector. These actions include from the collection and exchange of information about the ports associated, to active participation of the Association in all forums and institutions related to the cruise industry. In this sense, Cruise Europe boasts a dynamic presence in the most important trade events in the sector, such as HAMBURG Seatrade, at European level, and MIAMI Seatrade, internationally.
  The Western European ports on the Atlantic coast, from Lisbon to Hamburg, integrated into the Association "Cruise Europe", decided at the meeting of Cruise Europe held in February 2007 in Brussels, promote the Western Atlantic European  region as a destination unique in the cruise industry. Thus, the Hamburg Cruise Center decided to lead and develop a new trademark and logo, in order to advertise this region as a mark of touristic excellence in the European cruise market.
The alliance, composed of 15 Ports from Hamburg to Lisbon, intends to launch to the cruise market this marketing project that will allow, ultimately, rediscover Europe  to cruise passengers, boosting the strengths of this area, like is essentially the location of the capital cities origin of Old Europe (Madrid, Paris, Brussels, Berlin, Amsterdam). We present an "unique destiny", from Portugal to Germany, by connecting seven (7) countries and seven (7) capital cities.
Under the brand name "Atlantic Alliance", in short is presented a common working platform of the ports of this area, designed to strategically position the Atlantic region in the  sector, distinguishing it as a new and attractive destination for cruises in Europe, with the guarantee of the provision of services of the highest quality in each of the ports of the group.