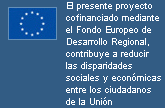 RESOLUCIÓN pola que se acorda abrir o procedemento de adxudicación directa E FIXAR AS SÚAS CONDICIÓN DE COMPRAVENDA E/OU CONSTITUCIÓN DO DEREITO DE SUPERFICIE EN PARCELAS RESULTANTES DO PROXECTO DE PARCELACIÓN DA ZONA DENOMINADA ÁREA LOXÍSTICA EMPRESARIAL DA PLATAFORMA LOXÍSTICA E INDUSTRIAL DE SALVATERRA DE MIÑO-As Neves (EXPEDIENTE: PLISAN 2021/COMPRAVENDA(2)-LE).
No seguinte enlace atópase a documentación para solicitar as parcelas da LE da PLISAN por este procedemento.
http://igvs.xunta.gal/web/igvs/plisan
The Logistics Platform could be defined as a vast land surface equipped with connections for intermodal transport, facilities for storage, concentration and distribution of cargo, 3rd sector centres related to international trade, offices for productive companies in need of information and connection to the world trade networks, and any other kind of facilities which include revaluating processes such as packaging, labelling, quality controlling, etc.. 
The Platform will conform a multifunctional complex spread over 298 Ha and strategicallylocated 35 km away from Vigo, between the municipalities of Salvaterra and As Neves. It will be connected to the Port of Vigo through the A-52 highway and a railway link to the rail axis Madrid-Orense-Vigo-Port of Vigo. Other main connections are the AP-9 Atlantic motorway and the A-55 to reach the north of Portugal. It is configured as an specialised area to concentrate logistics companies and services, commodity transport and intermodality, as well as industrial and entrepreneurial activities and related general services. 
The projected logistics platform is specially designed and conceived for the optimal development of its functions, in an integrated and synergic way, with short, medium and long term potentialities, not only to conjunctly rend services to Vigo's Logistics Node and the Port, but also to boost its projection on the regional, national and international scale.  
Platform is located 35 km away from Vigo.

Gross surface area: 2,978,776 sqm

Net surface area: 1,568,790 sqm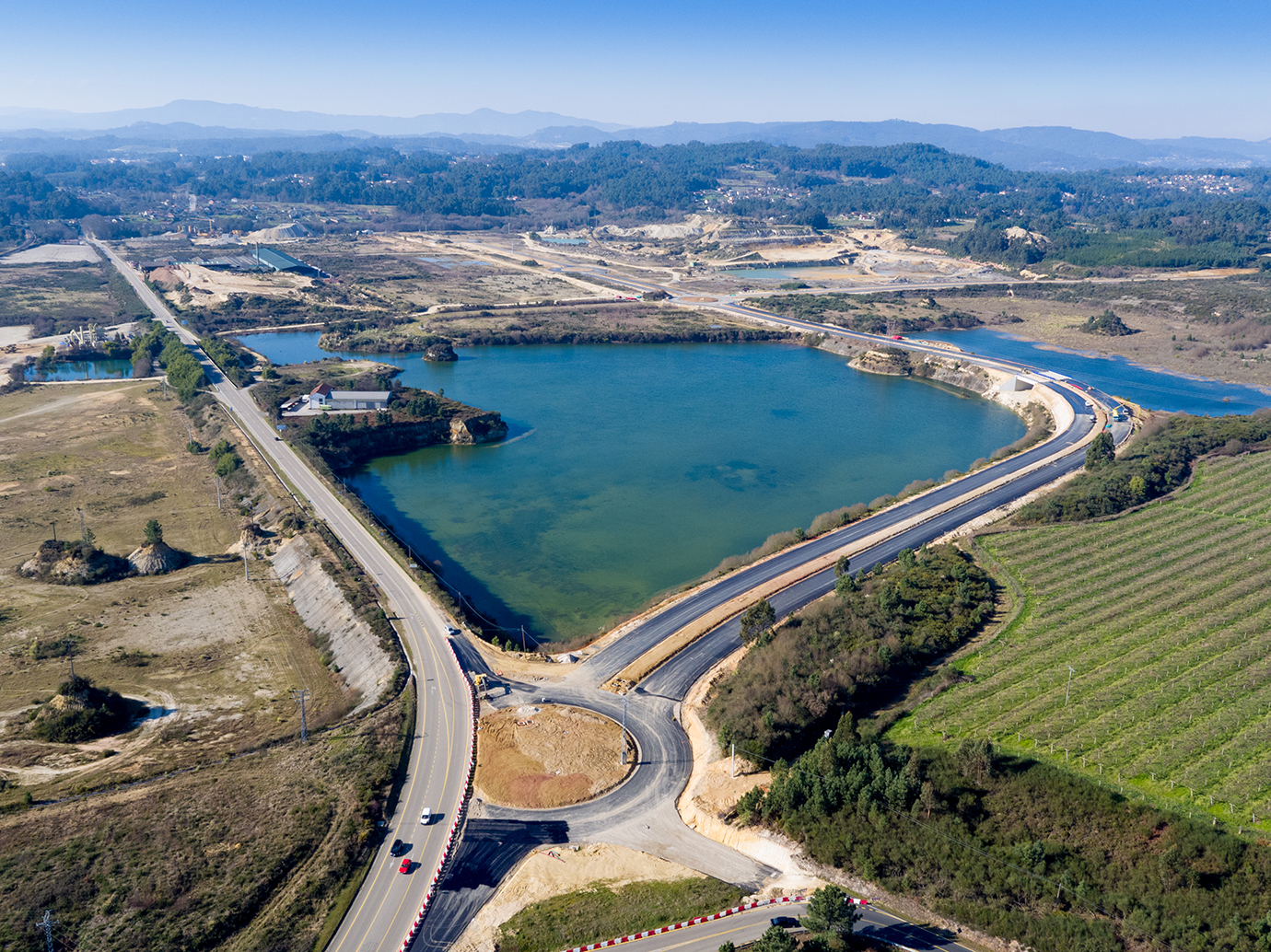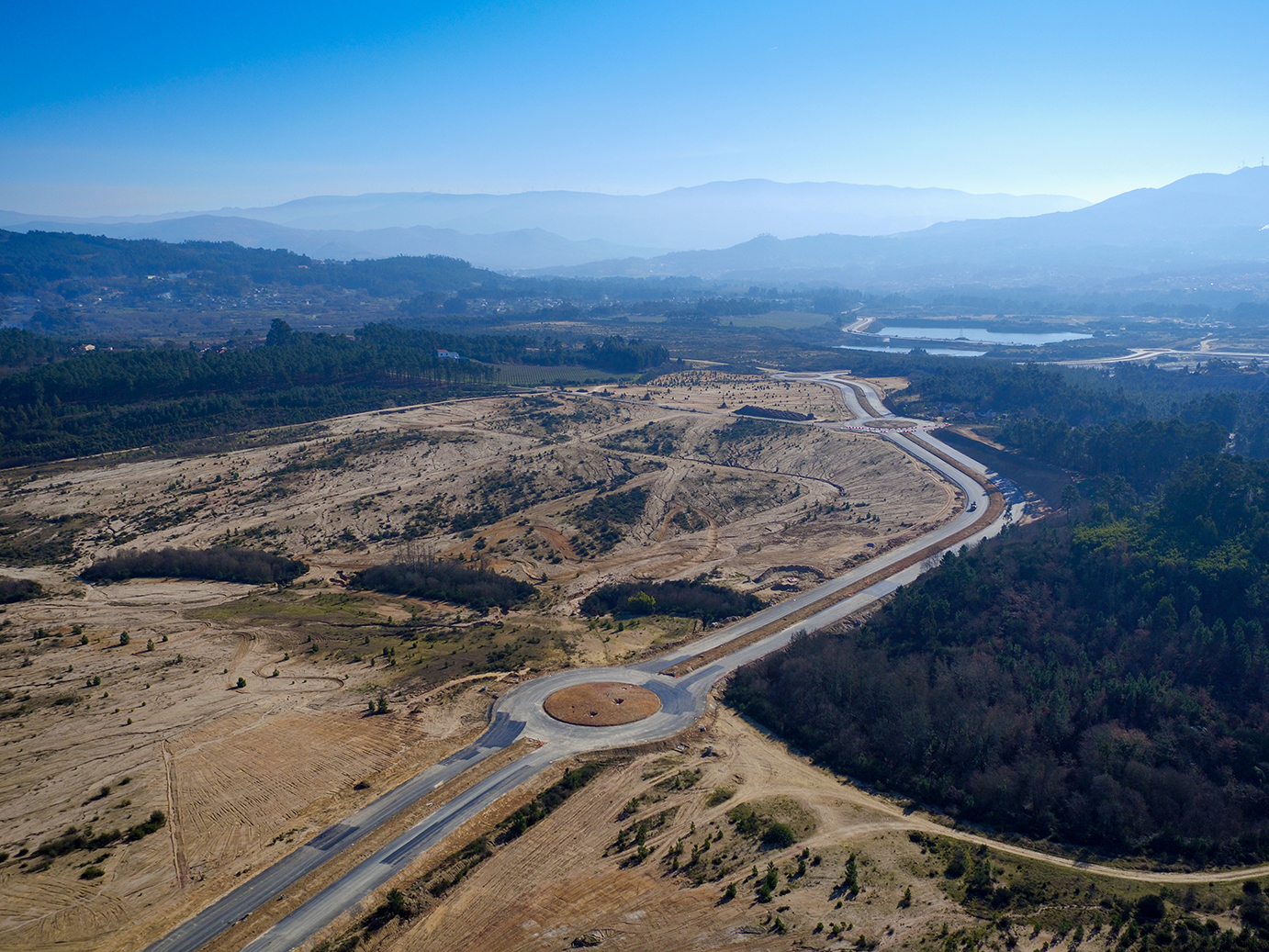 Road connections
A-52 highway: to the centre of Spain
AP-9 motorway: to the north of Galicia
A-55: to the north of Portugal
Specialised functional areas
Intermodal Centre

Intermodal Logistics Area

Logistics and Transformation Area

Entrepreneurial Logistics Area

Services Centre 
Railway Connections
Direct access from the Vigo - Orense railway
Direct connection to the Port of Vigo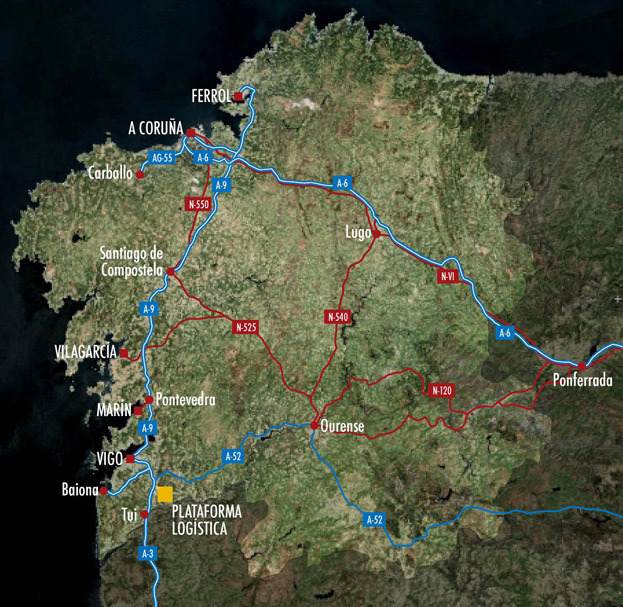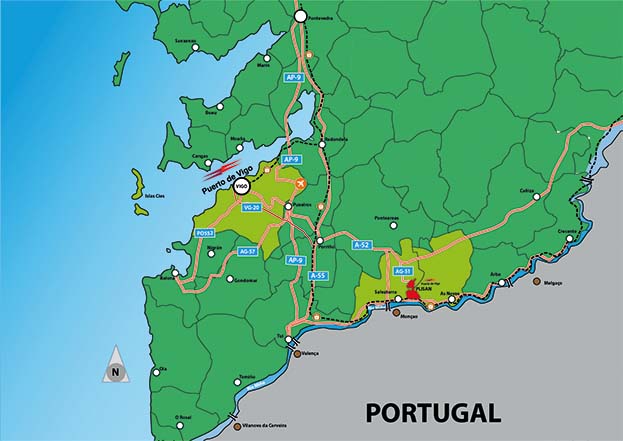 The platform is divided into 5 activity areas for mixed and thematic use

, conceived as parks of different dimensions to group the activities carried out by logistics and industrial operators. They will conform the internal functional polygons of the Logistics Platform. 

These six activity areas are arranged in a net of blocks, access ways to plots and parking spaces and a varied distribution of services. Blocks could be diversely arranged, with a different typology of buildings and facilities depending on their functional necessities or the "destiny" of the area in question.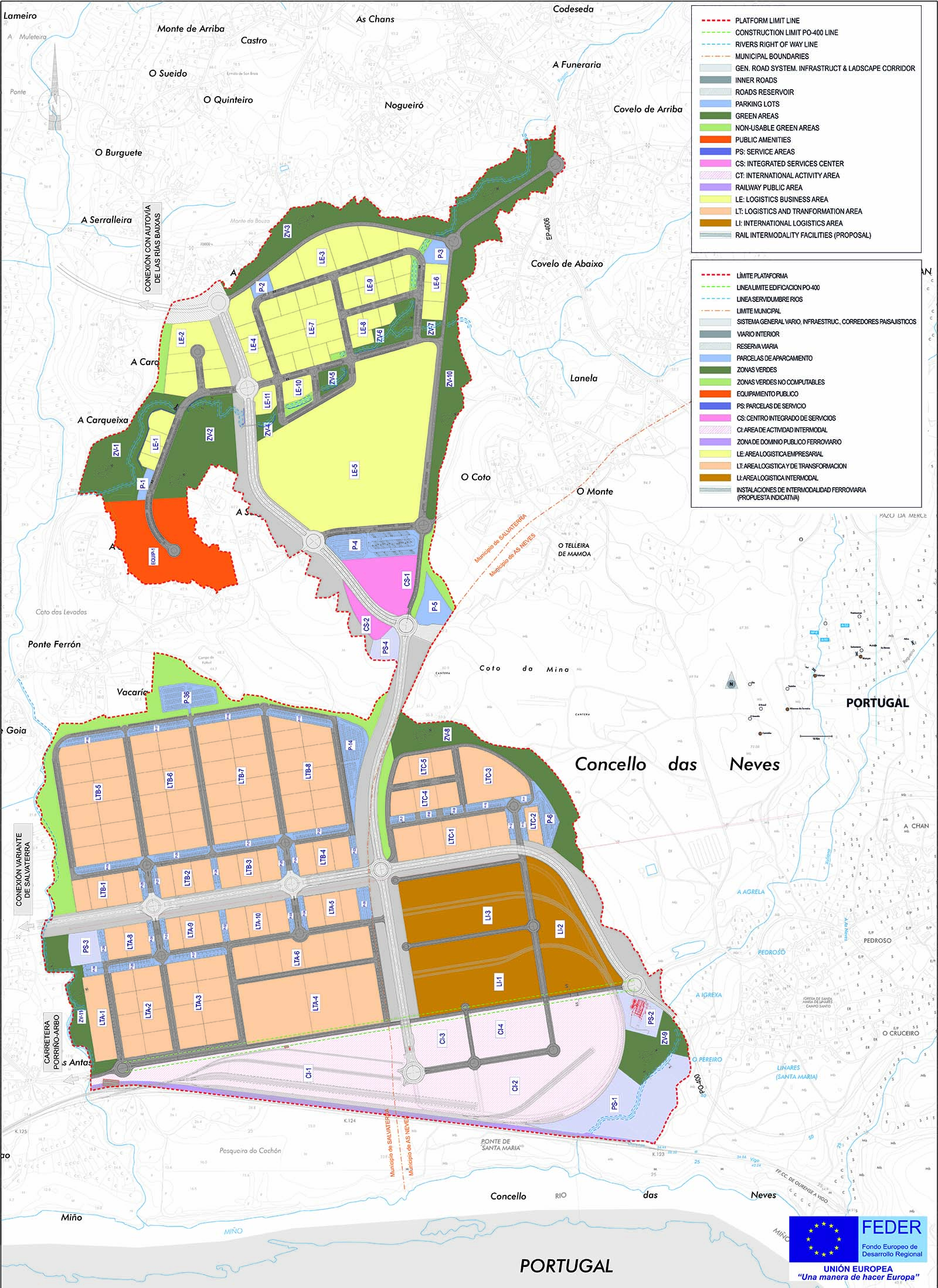 Activity Area

Uses

Surface

CI

Intermodal Centre

Intermodal terminal concentration area (railway/road) 

367 618 m2

LI

Intermodal Logistics Area

Complementary to the Intermodal Centre, with ad-hoc terminals and auxiliary facilities

224 698 m2

LT

Logistics and Transformation Area

Area for logistics and transport operators and for logistics centres (compatible with transformation activities)

A: 361.099 m²

B: 478.953 m²

C: 142.465 m²

LE

Entrepreuneurial Logistics Area

Area for companies with a significant logistics component compatiblewith services, offices and production 

596.659 m²

CS

 Integrate Service Area

Services Centre for companies, personnel, vehicles and equipments

62.598 m²